Deets
Its time to dig out that rig. You know the one, the mega clapped rig. Maybe its been sitting in the garage for the last 300 years, perhaps its your mums cousins friends uncles step sons brothers sisters rig, or perhaps you could head down to the dump and pick up an absolute sh***er. You could even borrow your mates bike cause you've been telling him for the last 6 months that its trash. If you get stuck, hit up a cash converters, they have some perlas. Whatever you do, make sure the bike is soooooo clapped.*
We want to see you, your clapped rig and a super sick costume at Summerhill on the 6th of May for the Clapped Rig Carnival. Beyond hosting costs all entry fee money will go towards a charity of the winners choice. And with the Clapped Rig Carnival, no one enters to win, everyone just enters for a sick day. So the odds of winning are even amongst the field, not to mention the randomness of competition, the BS rules, the BS rules that get changed as the day goes on, the in competition hijinks and the event organizer bribes.
The day will be broken down into 10 rounds. These include multiple mass start and time trial events, best dressed comp, clapped rig judging comp, mystery events and other tomfoolery.
Can I Come?
The event is R16. So you've got to be REALLY 16 or REALLY OLDER than 16. That's what R means right?
You've got to be apart of the DirtCraft tribe, either a rider, family member or friend of the DC whanau.
If you don't have a clapped rig, then don't enter. We want to see retro, we want to see warehouse, rusty chains, Bald tires, missing spokes, all that good stuff, WE WANT TO SEE ACTION. See what we mean by clapped?
Enter
Enter by filling out the form below. Send your cash moneys by bank transfer through. And we'll touch base with the clapped rig competitors a week before the race. Entries will shut on the 30th April, or once we reach 30 registrations, whichever happens first. So if you miss out, tough luck babes.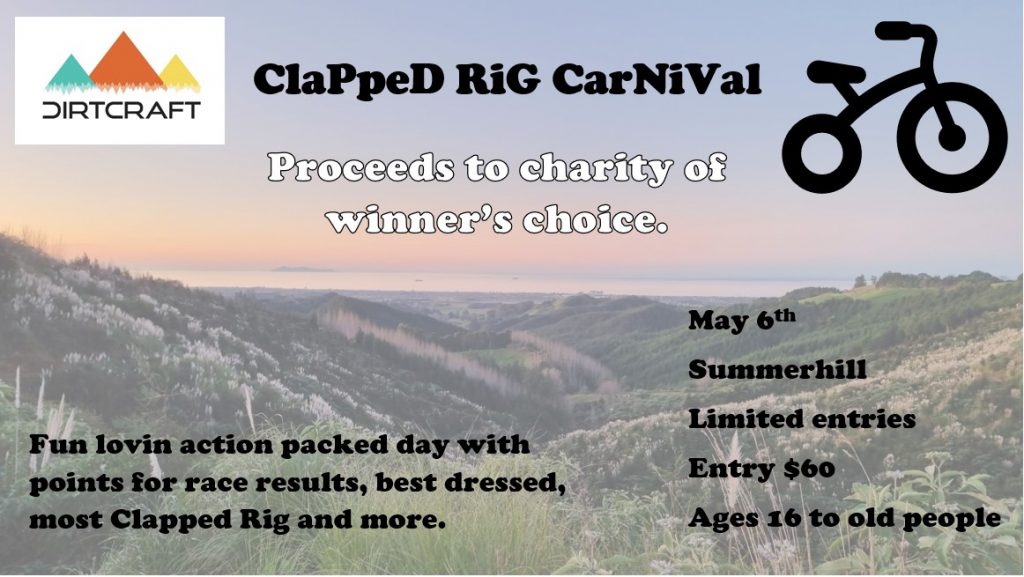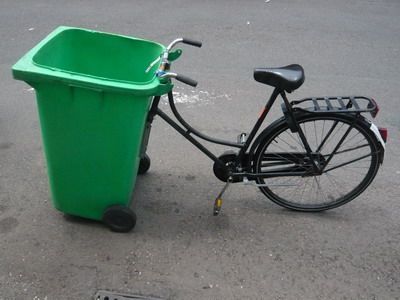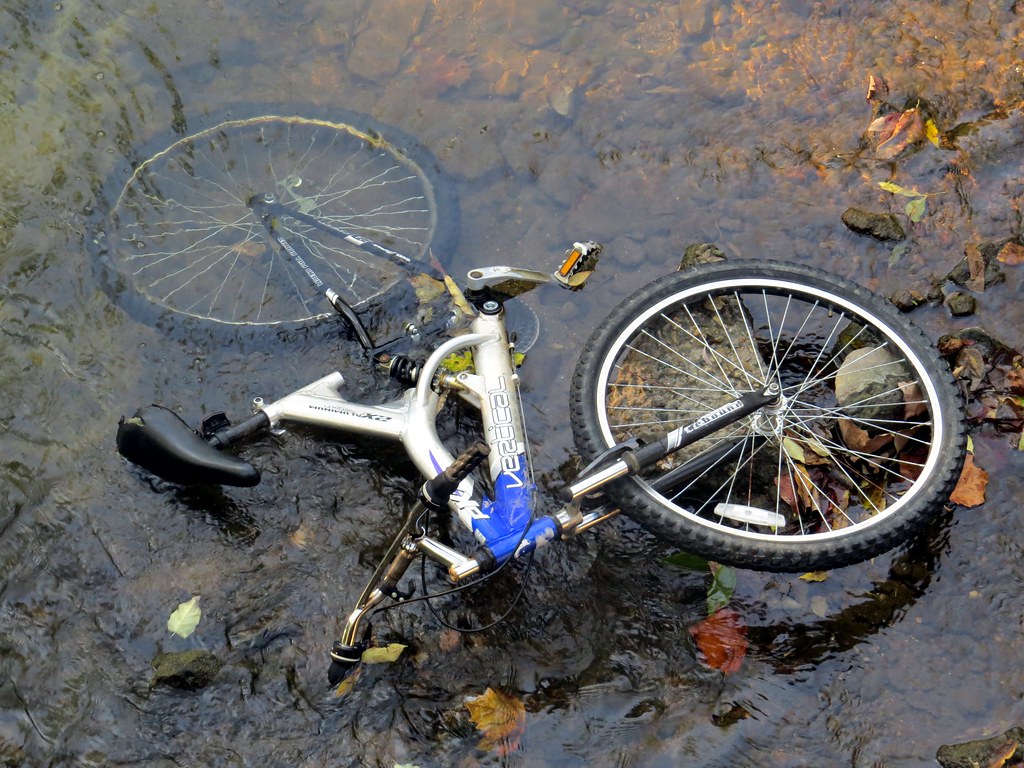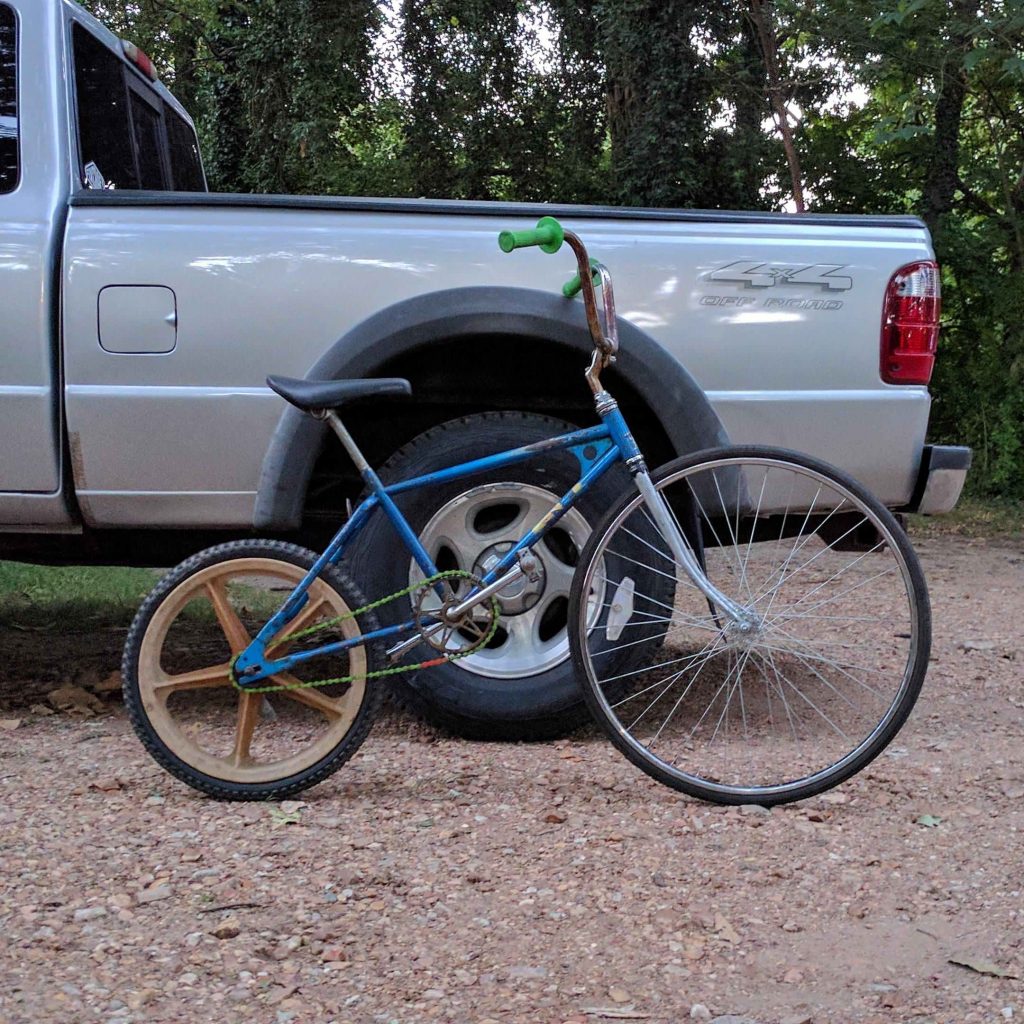 Disclaimer
Quick disclaimer, so you know what you're getting yourself in for. Full terms and conditions are viewable on the registration form.
The rules for this event will be variable and operate within the framework of rider safety, but not within the framework of fairness. This is in the spirit of the event which is designed for enjoyment and spectacle for participants, spectators and organisers. The event requires riders to attend with dress up, and a bike that is not optimal for riding Mountain Bike trails and a good attitude. It is important that you understand there is a highly chance that your bike will be damaged or broken unintentionally or intentionally by yourself, other participants or the organisers to add to the spectacle for the event, which rules and procedures will adjust dynamically throughout the day. The purpose of this event is to raise money for charity and have an enjoyable way of doing it with the DirtCraft community.